Personal and Business Finances
The place to start your journey to financial security and personal wealth. Learn the business of personal finances and depend on your own source of knowledge to make decisions that will be in your best interest.
Money Smart provides the expert financial information you need for taxes, investments, saving money, retirement, personal loans, car loans, credit cards, mortgage loans, equity loans, and managing your credit.
College Tuition and Student Loans
New tax rules may affect your planning for funding college so it is important to learn how to prepare for the coming changes now. Most importantly, student loan interest will continue to be tax deductible up to $2500 per year and waived tuition for graduate students remains tax free.
Popular prepaid tuition and tuition savings plans remain unaffected by the new tax law. Check out the best student loans.
Car Loans
Shop for an auto loan before going to the car dealer. The dealer will want to make money by charging you a higher interest rate than you can get from LendingTree. Compare several offers and pick the best one for you.
Entrepreneurs and New Businesses
Our resources for entrepreneurs will help you find the best advice on buying franchises, raising capital, and mistakes to avoid when starting a business.
Thinking of buying a franchise? Read what the experts have to say about the does and the don'ts of the franchise business.
Finding the funds to start your business is always a challenge. Our business funding sources will help you get started to find likely sources of money.
Retirement
Saving for retirement has to be one of the most important financial decisions you will make. There are many questions to pay answer including when to start, how much to save each month, what are you long term goals, and investing your retirement funds along the way.
It is not easy to hang onto your money as life throws curve balls so you have to include your financial planning for everything else as part of your retirement planning. Get expert financial advice here.
Latest Financial News that Affects You
Nov 18, 2018
A Smart Way to Manage Your Money
A Sound Financial Management Tool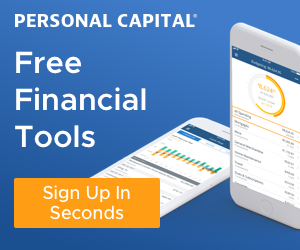 Nov 8, 2018
Bankruptcy Removal from Your Credit Report
A Sure Way to Improve Your Credit
A bankruptcy can destroy your credit score. A bankruptcy listing on your credit report will seriously affect your ability to get a loan or even rent an apartment. And even if you are able to get a loan, you will pay a much higher interest rate because of the bankruptcy. More info...
Nov 8, 2018
Credit Cards as a Cash Management Tool
Excellent Record Keeping
Credit cards should be used as a money management tool
and an emergency source of funds when needed. Credit cards as useful money management tools since they provide a record of what you have purchased and you don't have to carry large amounts of cash. More info...