Commercial Real Estate Loan Application
Completing Your CRE Loan Application Properly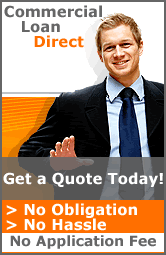 A commercial loan application is very similar to a business plan. The lender wants to know how it is going to be repaid and if your plan makes economic sense.
Essential documents for a solid commercial real estate loan package are listed below. Prepare a binder containing all the documents with descriptive tags for each section.
1. Executive summary
The Executive Summary should have all critical dates of the project spelled out, such as effective date, due diligence expiration date, and the closing date. If you are doing a Section 1031-like exchange, add any dates that are critical for that to go smoothly.
2. Old Appraisal
An old appraisal on the property might help the lender's appraiser find comparable properties that previous appraiser used at the time to determine the property value.
3. Financial statement
If your own Financial Statement is weak, you may consider getting a strong partner for the deal. This person is sometimes called a "sponsor". You then get to add your sponsor's financials to the commercial real estate loan commercial real estate loan package.
4. Credit report
The Lender will require a credit report that it orders. Lenders generally want to see a TRI-MERGE report one that contains all three major credit bureaus. This report is specifically designed to evaluate the real estate buyer.
5. Financial Statements
Bank accounts, retirement accounts, cash equivalent accounts, real estate owned, etc. Present anything that will guarantee or shows the lender that in case of an unforeseen problem, there are funds to fix the problem. Although lenders look to the property for repayment, in most cases they will require personal guarantees from the borrowers.
6. Property financials
Financial Statement for the property (the seller should provide you with the most recent ones). Include the last three years profit-and-loss statement, banks accounts, reserve accounts, tax returns (3 years), articles of organization for an LLC or articles of incorporation for a corporation, debt schedule, all leases, and the original title policy.
7. Borrower resume
Include your resume. Present your real estate experience or related business experience. Be careful not to over embellish, you might be held accountable some day.
Use references
Supply letters from people you have done business with that confirm your abilities and character.
8. Purchase and sale agreement
Include a signed copy of the purchase and the sale agreement along with a legal description of the property.
9. Legal description of the property
Legal descriptions can be provided by your Title Company and are usually a part of the property purchase contract.
10. Pictures of the property
Put photos of the property in the package, if they help sell the property to the lender. Only provide flattering pictures, the lender's appraiser will be taking plenty of pictures of any defects, that is not your obligation.
11. Map of property location
Include an area map indicating the location of the property. Try to identify the positive aspects of the location since you should have taken this into consideration during your due diligence phase.
12. Environmental information
If there are copies of the old Phase I and Phase II Environmental reports, include them as well.
13. Property management documents
A description of the group that will be charged with property management and its fees will give the lender a place to start. All lenders build in a management expense for commercial property and this will be a guide.
The management company will and should provide you with a professionally written resume that tells the lender about its experience and why it is qualified to manage the property. A marketing plan explaining the property manager's plan for filling vacancies and maintaining the property should be part of the documents. Include one-year and five-year operating projections.
In summary, a solid loan package creates a professional first impression. The better you anticipate lenders questions and objections, the better your chances of getting the deal funded.